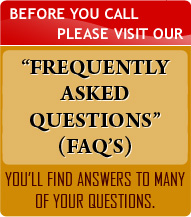 AST FALL 2015 EMT Class, Sep 01st - Nov 28th
Class begins AUGUST,2015 and meets every Tuesday and Thursday evenings, 6 - 10 pm. In addition, clas....
AST Paramedic Program, Jan 08th - Dec 30th
Class meets every Friday, 5 pm to 9 pm and Saturday, 8 am to 6 pm, plus three Sundays. Open Classro....



See AST in action right here! Browse through our online collection of photos taken at various training classes throughout California.

Find out about upcoming events and interesting news items.
S-133: Look Up, Look Down, Look Around
Course Category:
Firefighter Training
Course Sub Category:
Fire Training
Course Description:
This course examines the wildland fire environment and indicators that firefighters should observe on the fire line in order to anticipate fire behavior. Maximum class size - 40
Designed For:
All fire service personnel
Prerequisites:
None
Course Hours:
4
Course Fee:
Contact Us for Pricing
Currently Scheduled Sessions:

No Sessions of this class are currently on the Schedule.

Click Here To Request More Information About The Program