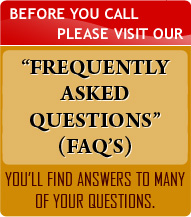 Heartsaver First Aid & CPR & AED, Sep 19th - Sep 19th
Heartsaver First Aid with CPR and AED 8am-2pm
Course held in conjunction with OROVILLE ADULT SC....
AST FALL 2014 EMT Class, Sep 02nd - Nov 18th
Class begins SEPT. 2 ,2014. Class meets every Tuesday and Thursday evenings, 6 - 10 pm. In addition....



See AST in action right here! Browse through our online collection of photos taken at various training classes throughout California.

Find out about upcoming events and interesting news items.
S-133: Look Up, Look Down, Look Around
Course Category:
Firefighter Training
Course Sub Category:
Fire Training
Course Description:
This course examines the wildland fire environment and indicators that firefighters should observe on the fire line in order to anticipate fire behavior. Maximum class size - 40
Designed For:
All fire service personnel
Prerequisites:
None
Course Hours:
4
Course Fee:
Contact Us for Pricing
Currently Scheduled Sessions:

No Sessions of this class are currently on the Schedule.

Click Here To Request More Information About The Program